On Sept. 30 and Oct. 1, 2022, Gospel Outreach presents For Such A Time As This. Plan now to attend this mission rally in person at the Village Church in College Place, Wash., or watch the livestream.
Among the highlights:
Don MacLafferty, speaker
Don is a disciple of Jesus Christ, a husband to his bride, April, for 34 years, a dad to their three children, and a pastor for more than 25 years. In 2002, he and April founded Kids in Discipleship (now named In Discipleship), a ministry calling parents back to discipling their own kids to Christ. In 2016, the couple began leading intergenerational revival and the discipling of new generations as full-time volunteers. Their ministry partners with every level of the Seventh-day Adventist Church, as well as other churches, schools and governments worldwide.
Meet Don
Become acquainted with Don and his focus on discipling in this conversation with John Bradshaw, president of It Is Written (58:31).
Rob & Beth Folkenberg, music

Rob & Beth are an acoustic duo, bringing together smooth vocals, rich harmonies and creative instrumentation to express praise and perspectives on faith, ministry and love. Rob & Beth Folkenberg have shared music since before they married in 2014, leaning on skills playing guitar, harp, cello and piano to form a refreshing sound palette. Together they live and minister in Squamish, BC, where they are church planters, outdoor enthusiasts and parents of two sweet and energetic girls, Eliza, 5, and Marigold, 2.
Meet Rob & Beth
Hear the testimony and music of Rob & Beth in this video from the British Columbia Conference of Seventh-day Adventists (9:29).
Regional director reports and more
In addition to messages from Pastor Don and music by Rob & Beth, Gospel Outreach regional directors will share recent news of how God is moving in the mission field through Bible workers sponsored by GO donors.
And we'll tell you more about GOTV Missions, an on-demand streaming video platform created with the express purpose of connecting mission-minded Christians like yourself with Seventh-day Adventist affiliated organizations that are working around the world to fulfill the Great Commission.
All this and much, much more coming up at the rally.
Please reserve the Sept. 30 and Oct. 1 dates on your calendar, and join us in discovering ways to help fulfill the Great Commission in 2022 and beyond. God has a special purpose for each of us. He's placed us here For Such A Time As This.
Meeting countdowns & livestream links
Join us in person or online.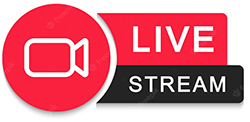 October 1
Sabbath, 10:50 a.m.
Don MacLafferty speaking at the Village Church worship hour.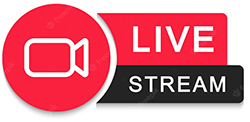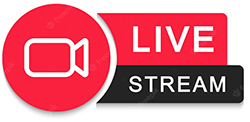 Gospel Outreach is a Great Commission organization fully dedicated to extending the international ministry of the Seventh-day Adventist Church in unreached areas of the world–with a special emphasis on the 10/40 Window.
The 10/40 Window is an area of the world located between 10 and 40 degrees north latitude. It stretches from North Africa eastward to include the Middle East, India, the Philippines and numerous surrounding countries. An estimated 97 percent of people unreached by the gospel live in the 10/40 Window, making it the final frontier for mission outreach.
Gospel Outreach exists to raise awareness of the 10/40 Window and to raise funds to support indigenous Bible workers there–people reaching their own people for Jesus.
FREE NEWSLETTER
Adventures in Missions
Travel in your imagination to faraway countries where few have heard the story of Jesus. Meet Bible workers there who are reaching people for the kingdom. Read thrilling stories of miracles and lives changed by God. It's all in the riveting pages of Adventures in Missions.
Subscribe now to this monthly newsletter mailed free to friends and supporters of Gospel Outreach. Or read the newsletter online.